innovative partner
The library is an innovative partner in teaching, learning and research activities.
digital resources
The library is equipped with the latest tools and technologies and is subscribed to the best digital resources of the world.
scholarly resources
The library is responsible for providing access to high-quality scholarly resources in print and digital form.
web-based information
The library focuses on web-based information services and conducts various information literacy programs for teaching, research and consultancy.
Gateway of Library Digital Resources
POPULAR DATABASES FOR LITERATURE SEARCH
POPULAR DATABASES FOR INDUSTRY RESEARCH
Dr. Akhtar Hussain
Head - Library
Institute of Management Technology
Raj Nagar, Hapur Road
Ghaziabad-201001
: 0120- 4083302
 : ahussain@imt.edu
Monday to Friday
08.00 AM – 06.00 AM
Saturday & Sunday
08.00 AM – 10.00 PM
Prof. Ashish Verma
Faculty, Finance
"The IMT Library has evolved into a fundamental support system, in our pursuit to create intellectual capital. The physical infrastructure is conducive to learning from the rich collection of books, journals, magazines and databases. I also find the remote login and electronic databases, very helpful for teaching and research.  For any requirement, the library staff is always willing to offer assistance. The IMT Library is indeed an asset."
Prof. Manas Paul
Faculty, Economics
"IMT library remains the nerve centre of learning, research and for that matter any academic activity. This is only made possible by the proactive nature of each and every staff under the guidance of our Librarian Dr Akhtar Hussain. The rich collection of books, journals and databases gets complemented by the super-fast turnaround time on requests for papers, materials and books those might not be at our disposal at any specific time. IMT library is an experience of that personal touch which any faculty or student is most likely to miss anywhere else."
Prof. Shalini Rahul Tiwari
Faculty, Strategy, Innovation & Entrepreneurship
"Let me share a secret with you – my favourit place in IMT Ghaziabad is the Library! I am so delighted to be there, whenever I get to sit and work in the library. I am surrounded by my best friends – all kinds of books! My mind works the best when I am surrounded by the works of great authors, their ideas, thoughts, and content. It just inspires me to think deeply; rekindles my desire to excel my own-self; and helps me conceptualize various ideas. Having such feelings of hunger for more knowledge and yet being fulfilled, both at the same time; what else can an academician aspire to experience! We have one of the best collections of books, journals, magazines, audio-visual content, and subscriptions. But above all, it is the human resource manning the library."
Prof. Puja Aggarwal
Faculty, Finance
"It has been a great journey so far to be associated with Library. As an academician, it is a privilege to be a part of the learning and resource centre that is the heart of any academic institution. At IMTG library our constant endeavour has been to further enrich the resources to help faculty members, research scholars and students in their research and other academic activities. Workshops, conferences, webinars and book exhibitions are some of the initiatives taken by the Library in past few years. Library committee will continue to be committed towards all the stakeholders."
Prof. Rakesh Kr. Singh
Faculty, Marketing
"IMT library is a rich academic resource for faculty and the students at IMT. For my research work, I have always banked on this important resource and have been a beneficiary of Dr Akhtar's wide network of fellow librarians. He always ensures that I do not have to wait for any research papers that I am looking for."
Prof. Ram Mohan Dhara
Faculty, Marketing
"Ever since I have joined the institute, I always felt that our library; and yourself and your staff are always forthcoming to provide support, be it a research paper download, recommendation for a book, accessing a case study, teaching resources or access to online databases.
I feel that OUR LIBRARY AND THE LIBRARIAN IS THE BEST IN THE COUNTRY."
Prof. Richa Saxena
Faculty, HRM
"I appreciate IMTG for having a rich collection of books, databases and other resources in its library. The state-of-the-art library provides all required intellectual resources to its faculty, students and staff. Apart from the rich collection of resources, I also appreciate the openness and keenness of library staff in serving all the stakeholders. I don't recall any incident when I would have requested for any resource and it would not have been made accessible to me promptly even if it meant arranging for it from other networks. I think IMT library is one of the key strengths of the institute."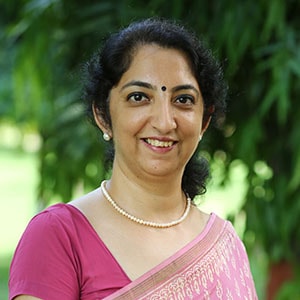 Prof. Sapna Popli
Faculty, Marketing
IMTG library is one of the best in the region. Besides the availability of all possible books, journals, access to online resources we have a super effective and warm library team headed by Dr. Akhtar. Anything you need for research or teaching they will find a solution with a smile."
Prof. M. Rammohan Rao
Professor Emeritus, ISB
"Excellent facility. Very well maintained. All the best."
Ayush Girdhar
2021-23 | PGDM – Marketing

"The IMT library is a true treasure for everyone, with such a good collection of books and journals, that we can get almost anything we want. With remote access, and subscription of such great resources like Statista, CRISIL Research, Euromonitor, WARC, etc. it helps a lot in research and we can get data of all. Access like Bloomberg and Press Reader is cherry on the cake, giving us ample of knowledge."
Apurv Mehrotra
2020-22 |PGDM – FT
"One of the best functioning department of IMT Ghaziabad. Timely information sharing and one of the most resourceful library. Kudos and thank you for supporting me throughout my MBA journey."
Shashwat Gupta
2021-23 |PGDM – Marketing
"IMT has one of the best sets of resources among all the business schools in India. I, along with the entire team of RACE, have always relied on the library resources to deliver detailed reports to our clients, who come to us seeking consultancy services. We have gotten exceptional reviews because of the quality of data that we extracted from the library."
Kushal Kaushik
2021-23 |PGDM – Marketing
"Library is well equipped with all the resources and is the best place for self-development. Besides, what makes IMT Library special is the support staff who are very responsive and take pride in delivering on student requests. I feel that the library is well funded, well managed and probably the best a student can get at IMT."
Bhavish Sanghvi
2021-23 |PGDM – BFS
"The library is my favourite place in the campus. The quality of content embedded in a colosseum of books is incredible. It makes me want to stay in the library all day and read as much as I can. The ambience and aura in the library is another factor that makes it even more tantalising."
Sourav Kumar Jha
2020-22 |PGDM – Marketing
"IMT Library hosts plenty of books from every vertical of society, be it academic, novels, general knowledge, or historical. The online library facility is one of a kind which allows access to most of the international publisher's website and directory to extract any information needed or are present in the public domain with ease."
Library
ultima modifica:
2016-08-14T22:04:03+05:30
da