PGDM Dual Country Programme (DCP)
Two-year full-time AICTE approved and AACSB accredited Dual Country residential programme in Business Management.
Preamble
Graduates from IMT are increasingly stepping into roles that require working with international clientele and colleagues. Conventional PGDM/MBA programs poorly equip the students with skills needed for cross-cultural interaction by offering short-term international exchange. PGDM (Dual Country Program), on the other hand, provides the students with a year-long intense international experience in a multi-cultural environment in one of the most dynamic markets of the world. Students get to learn the global way of life, study internationally benchmarked curriculum and work with multinational companies.
Program Focus
Services sector contributes the maximum to the world economy. Most job offers made to MBA students also come from services sector. To give a cutting edge exposure to students of DCP, the program is strategically achored around Dubai which is the hub for best practices in services business. DCP students experience the scope, scale and speed of service businesses in context of Dubai.
DCP is broad enough to cover different industry verticals and offer diverse career prospects, yet focussed enough to impart core skills relating to a dominant sector of economy i.e. services..
Programme Architecture
Business is an ever evolving phenomenon and so is business school education; IMT Ghaziabad continues to strive to raise its own bar in terms of content and pedagogical practices. It is in the process of revising its curriculum, once again. Key highlights of the new curriculum would be cross functional core courses like Design Thinking, Negotiation Skills and Cross Functional Simulation; these courses add inventiveness, nimbleness and flexibility to the students' problem solving skillset for the emerging business environment and groom them to function as a leader in the long run.
As a socially responsible institution, IMT Ghaziabad offers its students an action-based course on Sustainability and Social Responsibility, aimed at learning by doing, while simultaneously serving the needs of society. It requires the students to work with the community through on-ground projects. The idea is to understand how people who are different from us live their lives, to appreciate contribution as a value and to know how each of the decisions we take in business impacts society.
Each academic session is divided into four terms, the contents of PGDM First Year are as follows (credits are mentioned in brackets):
In addition, specialization tracks will be offered which will make the students ready for industry in the tracks of their choice.
Key tracks being offered by IMT, Ghaziabad will be:
1. Marketing Management
2. Finance Management
3. Human Resource Management
4. Information Management and Analytics
5. Operations Management and
6. Strategy, Innovation and Entrepreneurship.
Each of these tracks will prepare students for career in their respective arenas.
The specialization in tracks will begin in term four (each year of PGDM program will comprise of four terms) just before the Summer Internship; in term four students will undergo core electives where the focus will be on conceptual learning which will be supplemented through optional electives in PGDM Second Year. Between the term four in first year and term five in second year students will undergo Summer Internship which is a credit based core course and is conducted in the corporates. In Summer Internship, the projects are aligned to the students' specialization tracks. Summer Internships are rigorously guided by the faculty and industry mentors. The minor specializations that students may choose in the second year allow them to either extend the focus in the major tracks or diversify his/her knowledge in other functional areas depending on interest.
Cutting edge electives being offered in various specialization tracks are:
Consumer Behaviour
Integrated Marketing Communications
Sales and Distribution Management
Product and Brand Management
Business Research Methods
Marketing Analytics
Social Media Marketing
Advanced IMC: New Age Advertising and Promotions
Pricing for Value
Rural Marketing
B2B Marketing
Introduction to R for Business Applications
Innovation in Service and Business Models
Marketing of Services
Retail Management
International Marketing
Digital Marketing
Integrated Media Planning
Luxury Marketing
Market Oriented Strategic Planning
Creative Brand Communication
Marketing-mix Upgraded
Mobile Marketing
Customer Relationship Management
Anatomy of Media Business in India
New Product Management
Marketing at the bottom of the Pyramid
New Age Marketing
Omnichannel Marketing
Visual Analytics and Applications
Big Data and Social Media Analytics in Marketing
Customer Experience Management
Responsible & Sustainable Marketing
Digital Transformation of International Marketing
Strategic Marketing Using Simulation
Managing IT Sales
Channel Management
Data Driven Marketing Strategic Planning
New Age Business of Content and Platform
Geopolitics & Business
Consumer, Markets and Society
Marketing Data Science
Key Account Management
Advance Corporate Finance
Business Valuation
Financial Statement Analysis
Mathematics for Finance
Mergers, Acquisitions & Corporate Restructuring
Project Appraisal & Financing
Bank Management
Credit Risk: Analysis, Evaluation & Monitoring
Derivatives Management
Financial Risk Management
Security Analysis & Portfolio Management
Strategic Cost Management
Venture Capital & Private Equity
Advance Equity Research
Financial Econometrics
Financial Markets
Fixed Income Securities
International Financial Management
Investment Banking
Management of Financial Services
Behavioural Finance
Corporate Taxation
Entrepreneurial Finance
Infrastructure Project Finance
Risk & Insurance
Block Chain Architecture, Economics & Application
Information Management with Analytics
BDA & BI
Digital Business Strategy
Artificially Intelligent Business Systems
Business Systems using Python
Blockchain based businesses
Enterprise Systems using SAP
Data Analytics using R
Human Resource Management
Learning & Development
Competency Mapping and Development Centers
Employee Relations (LFE-1)
Performance Management System
Compensation and rewards Management
Managing Performance
HR issues in M&A
Fostering and developing diverse and inclusive work place
HR Analytics
Leading and Managing Change
Organizational Design & Dynamics
Cross-culture skills for Managers
Managing Compensation & Rewards
Leading and developing high performance team
Emotional Intelligence
Talent Management
Economic Environment & Policy
International Business in the Contemporary World: Economics, Institutions & Policies (IBCW)
Social Entrepreneurship (SE)
Multinational Strategy
Corporate Governance
Economics of Entrepreneurship
Applied Econometrics with excel
Business, Government and Society in India
International Trade Laws
Internal Audit and Risk Management
Macroeconomic Environment & Monetary Policy
Operations and Supply Chain Management
Service Operations Management
Project Management
Advance Decision Analytics
Lean & Six Sigma
Operations Strategy
Logistics and Distribution management
Procurement and Sourcing 
Supply Chain Modelling and Analytics
Strategic Profitability Management 
Operations Risk Management 
Strategy Innovation and Entrepreneurship
Strategies in Emerging Markets
Social Entrepreneurship
Corporate Entrepreneurship
Startup venturing and funding
Strategic Corporate renewal
Sustainability and Business Strategy
• Sustainability and Business Strategy
• Business Plan Writing 
Program Highlights
Focus: DCP focuses on imparting skill-set for long-term career growth in services sector. This learningis facilitated by the first year program in Dubai which is a global hub for services.
Orientation: The program is oriented towards practice in an international context. Industry orientation is institutionalised in the form of a year-long industry interaction module in the form of International Business Consulting Project and other field activities. These are in addition to the field projects assigned by faculty members in their respective courses.
Engagement: Students are constantly engaged beyond the class-room hours in a meaningful manner. Every DCP students is a member of a formal committee vested with the responsibility of an organisational activity/task.
Pedagogy: The program stresses looking beyond lecturing and case studies. The program emphasises learning by doing and experiencing.
Faculty: DCP is mentored by the faculty pool from all over the world. DCP faculty comprises of academicians and practioners.
Summer Internships
Post completion of 1st year, students are encouraged and also provided opportunities to carry out their summer internship assignments in UAE and the Middle East – primarily GCC countries – including Oman and Kuwait.
Companies in Dubai
Barcode Gulf
Techrobotix
Club Mahindra
CPI Media
ECOL
Mumz World
Project with MH Enterprises and Unilever Middle East, Brand: Lipton
Alankit
ArtDezine
Fludium
Global Distribution
State Bank of India
Jaleel Holding
Landmark Leisure – Fun City
Atlantis Group
Bank of Baroda
Marico
TASC Outsourcing LLC
Protiviti
Sharaf Retail
Virtus Consultancy Services FZE
Landmark Hospitality
Landmark Group (MAX Fashion)
Companies in India
Airtel
Ambuja Cement Ltd.
Crompton Greaves
Deloitte
Dollar Industries
GCMMF – Amul
Gras Academy
HDFC Bank Ltd
Home Shop 18
Honda Cars India Limited
ICICI Lombard
ICRA Limited
Idea Cellular
IEEE – Vodafone
Indian Hotels
Kapila Food and Dairy
PepsiCo
Reliance Capital Asset Management
SBI Capital Markets
Shalimar Paints
SIDBI
Siemens
Vodadone-IEEE project
Omaxe Ltd.
Lloyd
Indian Tobacco Company (ITC)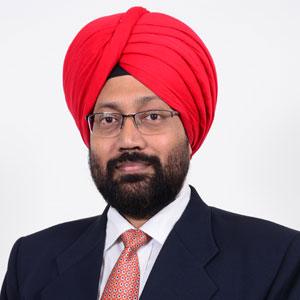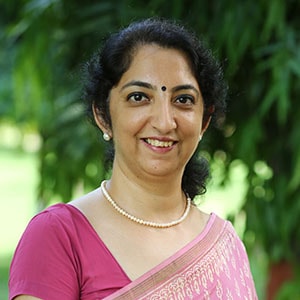 PGDM DCP
ultima modifica:
2016-09-16T14:27:05+05:30
da