Post Graduate Diploma in Management (PGDM Part Time)
Three-year part-time AICTE approved and AACSB accredited programme for Working Professionals.
APPLY NOW
About Programme
PGDM – Part Time of IMT Ghaziabad is a program specially designed for working executives who are looking for a jump in their career but wish to complete their MBA without leaving their job and. It is not a distance learning program or a correspondence program. The program requires regular, weekly class-room interactions with IMT Ghaziabad faculty at IMT campus. In addition to working executives, this program is also useful for entrepreneurs and professionals. The programme is designed to impart conceptual skills, communication skills, business and management skills with a focus on developing business leaders and change agents who should be ready to take the leadership roles after the completion of the programme.
The part-time Post-Graduate Diploma in Management (PGDM – Part Time) was started by the Institute in 1981 and is approved by All India Council for Technical Education (AICTE). The programme is accredited by AACSB (The Association to Advance Collegiate Schools of Business), USA. The programme is aimed at providing opportunities to working professionals to take up formal management education while pursuing their jobs in order to gain knowledge and build on management skills, and, to develop them into more effective managers in the industry. It intends to create managerial competencies in working professionals.
The programme is offered in two delivery modes:
1. Regular Weekend Mode
2. Alternative Weekend Mode
The Regular Weekend Mode  involves class-room teaching every weekend. The classes will be held at IMT GHAZIABAD CAMPUS as per the following schedule:
Saturday – 3.00 PM to 9.00 PM
Sunday – 09.00 AM to 5.30 PM.
The Alternative Weekend Mode  involves class-room at IMT GHAZIABAD CAMPUS every alternative week-end. This delivery mode is appropriate for working executives who are living at a considerable distance from Ghaziabad. Classes shall be tentatively scheduled on Friday evenings, and the entire day on Saturdays and Sundays on every alternative weekend.
The students will have to check-in into the campus on Friday evening and check out on Sunday evening. Accommodation on campus will be provided to the students on payment basis.
The program also has an OPTIONAL INTERNATIONAL IMMERSION on payment basis. Participants can opt for it in the beginning of the program.
The participants have also the flexibility to complete the programme within five years of joining, in case he or she has to take a break due to professional or family commitments.
"Today very few working professionals can afford to discontinue their careers and spare two years for pursuing full-time MBA programme. PGDM Part Time is the best option as it provides them the opportunity to pursue their jobs and take up formal management education with same rigour as that of full time MBA programme, "says Dr. Harvinder Singh, Chairperson of the PGDM Part Time programmes at IMT. The programme is different from distance learning management programmes and is at par with the regular PGDM programs in terms of academic content, coverage, duration and rigour.
Programme Objectives
The programme is being with the following objectives:
To build a managerial perspective on issues and problems in the different functional areas of management while pursuing their jobs.
To help participants relate their experiences to the theoretical knowledge, through case studies and practical inputs.
To impart knowledge of tools and techniques in management domain to the participants and relate it to the strategy of the organization.
To develop analytical and decision making skills in order to operate effectively in the industry.
To inculcate values and ethics and a broader understanding of sustainable social initiatives.
Programme Highlights
Programme boasts of more than two decades of existence and have alumni base in the industry.
Accredited by AICTE.
Only PGDM Part Time programme in the National Capital Region (NCR) which is accredited by AACSB, world's leading accreditation for Business Schools.
Flexible mode of delivery with the option of attending classes every weekend or every alternative weekend
Optional international immersion.
Focus on necessary managerial skills to transform the participants into business leaders.
Program design is based on Knowledge, Skills and Attitude (KSA) Framework.
Industry inputs in the program contents delivery.
Focus on Attitudes and Skill building for managerial positions.
Developing your own personal brand
Pedagogy
Fundamentals and practical orientation in the form of case studies, role plays, brainstorming exercises, projects and games.
Simulations
Industry interactions
Classroom discussions
Peer learning through group work
The course demands meticulous academic work on the part of students, with facilitation from highly qualified and accomplished IMT Ghaziabad faculty along with inputs from industry.
Eligibility
The candidate should have Bachelor's Degree in any discipline with 2 years of work experience after graduation (one year in case of Post -Graduation or those with professional qualification).
Selection Criteria
The admission process of PGDM PT is focused on selecting candidates who have the managerial potential and have an attitude to grow up in the corporate ladder. So each candidate will be evaluated on the different parameters which are as follows:
Application to the programme
Written assessment exercise
Personal interview
Application Fee
An application fee of Rs. 2000 will be charged per candidate. The charged application fee entitles the applicant to participate in the admission process, including written assessment exercise and personal interview.
Programme Fee & Payment Schedule
The PGDM PT program fee is Rs. 6,00,000 (Rupees Six Lakh). After securing admission the successful candidates will need to deposit an initial amount of Rs. 100,000 immediately. Remaining amount needs to be paid during the duration of the program in the form of six instalments. Details about amount and deadline for each instalment shall be provided in the admission offer letter.
ONLINE APPLICATION OPENS ON: January 2019 last week
ACADEMIC SESSION STARTS: June – July 2019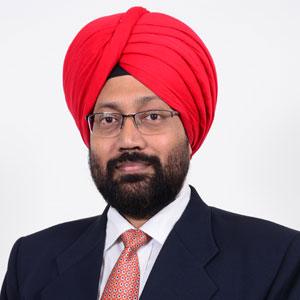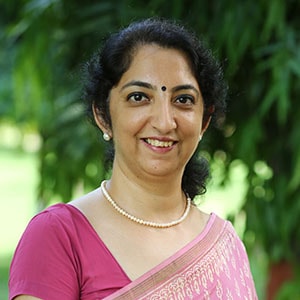 PGDM Part Time
ultima modifica:
2016-08-04T11:05:05+05:30
da