Post Graduate Diploma in Management (PGDM)
Two-year full-time AICTE approved and AACSB accredited residential programme in Business Management: Equivalent to an MBA.
Introduction
IMT's vision for its full-time academic programmes is to groom young graduates as leaders who are innovative, creative, can execute effectively, and are socially responsible. The focus is on experiential learning, design thinking, developing skill sets while sharpening the ability to deal with the basics, and critical and analytical thinking.
The PGDM bouquet of programmes at IMT Ghaziabad comprises the following:
PGDM Full Time,

PGDM Marketing, 

PGDM Finance,

PGDM Banking and Financial Services (PGDM-BFS), and

PGDM DCP
Programme Architecture
Business is an ever evolving phenomenon and so is business school education; IMT Ghaziabad continues to strive to raise its own bar in terms of content and pedagogical practices. It is in the process of revising its curriculum, once again. Key highlights of the new curriculum would be cross functional core courses like Design Thinking, Negotiation Skills and Cross Functional Simulation; these courses add inventiveness, nimbleness and flexibility to the students' problem solving skillset for the emerging business environment and groom them to function as a leader in the long run.
As a socially responsible institution, IMT Ghaziabad offers its students an action-based course on Sustainability and Social Responsibility, aimed at learning by doing, while simultaneously serving the needs of society. It requires the students to work with the community through on-ground projects. The idea is to understand how people who are different from us live their lives, to appreciate contribution as a value and to know how each of the decisions we take in business impacts society.
In addition, specialization tracks will be offered which will make the students ready for industry in the tracks of their choice.
Key tracks being offered by IMT, Ghaziabad will be:
1. Marketing Management
2. Finance Management
3. Human Resource Management
4. Information Management and Analytics
5. Operations Management and
6. Strategy, Innovation and Entrepreneurship.
Each of these tracks will prepare students for career in their respective arenas.
The specialization in tracks will begin in term four (each year of PGDM program will comprise of four terms) just before the Summer Internship; in term four students will undergo core electives where the focus will be on conceptual learning which will be supplemented through optional electives in PGDM Second Year. Between the term four in first year and term five in second year students will undergo Summer Internship which is a credit based core course and is conducted in the corporates. In Summer Internship, the projects are aligned to the students' specialization tracks. Summer Internships are rigorously guided by the faculty and industry mentors. The minor specializations that students may choose in the second year allow them to either extend the focus in the major tracks or diversify his/her knowledge in other functional areas depending on interest.
Cutting edge electives being offered in various specialization tracks are:
Customer Relationship Management and Analytics
Digital Marketing
Integrated Media Planning
International Marketing
Introduction to R in Business Applications
Luxury Marketing
Market Oriented Strategic Planning
Marketing Analytics
Marketing of 'Creative' Products
Media and Entertainment Eco-system
Pricing for Value
Python for Marketing and Sales
Social Media Marketing in B-2-B Context
Social Media Marketing Analytics
Big Data Analytics for Marketing Decisions
Digital Platform and Business Ecosystem
Machine Learning in Marketing
E-Commerce Application and Technology
Data Driven Marketing Strategic Planning
Engaging Consumers in Digital world
Mobile Marketing and Analytics
Customer Experience Management
Business Valuation
Derivatives Management
Financial Risk Management
Mergers, Acquisitions & Corporate Restructuring
Security Analysis & Portfolio Management
Bank Management
Behavioural Finance
Derivatives Management
Entrepreneurial Finance
Financial Econometrics using R
Financial Risk Management
Fixed Income Securities
International Financial Management
Management of Financial Services
Security Analysis and Portfolio Management
Advanced financial analytics (with R and Bloomberg)
Equity research and financial modelling
Markets and trading strategies
Blockchain Architecture, Economics, & Application
Financial Inclusion at the Bottom of the Pyramid
Information Management with Analytics
Data Science and Visualization for Business Managers
Marketing Intelligence with Big Data
Digital Platform Strategies
Smart Knowledge Habitat
Consumer Neuro Business Management
Management of Robotics
Data Analytics with R
Enterprise Management with SAP
IT Consulting
Outsourcing and Vendor Management
Software Project Management
Smart Business Systems using Machine Learning in Python
AI based Smart Businesses
Business Models using Cloud and IoT
Blockchain based Business Models / Business Innovation
Cyber Security
Human Resource Management
Competency Mapping & Development Centers
Employee Relations (LFE-1)
Learning and Development
Legal Framework for Employee Relations (LFE-2)
Strategic Staffing
Performance Management System
Operations and Supply Chain Management
Operation Strategy
Advance Decision Analytics
Lean & Six Sigma
Logistics and Distribution Management
Project Management
Service Operations Management
International Logistics and Supply Chain Management
Strategy Innovation and Entrepreneurship
Strategies in Emerging Markets
Social Entrepreneurship
Corporate Entrepreneurship
Startup venturing and funding
Strategic Corporate renewal
Eligibility
A three years bachelor's degree or equivalent in any discipline. Final year students can also apply.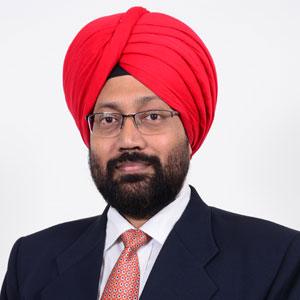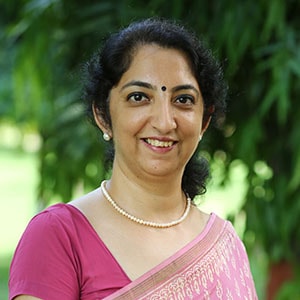 PGDM
ultima modifica:
2016-08-04T07:27:46+00:00
da