Post Graduate Diploma in Management (PGDM)
Two-year full-time AICTE approved and AACSB accredited residential programme in Business Management: Equivalent to an MBA.
APPLY NOW
Introduction
IMT's vision for its full-time academic programmes is to groom young graduates as leaders who are innovative, creative, can execute effectively, and are socially responsible. The focus is on experiential learning, design thinking, developing skill sets while sharpening the ability to deal with the basics, and critical and analytical thinking.
The PGDM bouquet of programmes at IMT Ghaziabad comprises the following:
PGDM Full Time,

PGDM Marketing, 

PGDM Finance, and

PGDM-Banking, Insurance and Financial Services (PGDM-BIFS)
Programme Architecture
A comprehensive review of the PGDM programme architecture and curriculum was completed in August 2016 out under the leadership of Professor Srikant Datar, Associate Dean of Harvard Business School and the author of 'Rethinking The MBA', resulting in several innovative additions to the curriculum which will not only enhance the value proposition IMTG offers to its students and the community but also enrich campus life.
The focus of the restructured programme architecture is on the following:
1. Self Awareness, Self Management and Self Development
2. Innovation and Entrepreneurship
3. Execution Effectiveness
4. Sustainability and Social Responsibility
5. Domain Specific Specialisations
Programme Architecture Blueprint
The first year of the programme offers core courses to develop the right attitude , skills and knowledge which are incumbent for a leader in the long term. The elective courses offered in second year give students an opportunity to delve deeper in their respective areas of specialization and thus cater to the sector and role specific short term career objectives.
Curriculum Highlights
Design Thinking and Innovation
Mandatory courses in areas like Design Thinking, Innovation and Critical Thinking in the first year add inventiveness, nimbleness and flexibility to the students' problem solving skillset for the emerging business environment and groom them to function as a leader in the long run.
Specialisations before Summer Internship Project (SIP)
Students begin specialisation courses in Term IV, which serves to strengthen their knowledge base just before the start of the SIPs. The courses are grouped broadly into six major Specialisations:
Marketing
Finance
Information Management and Analytics
Operations Management
Human Resources
Innovation and Entrepreneurship
Domain Specialisations
There are twelve domain specialisations under the six major specialisations. Each student will take a total of 17 specialisation courses in all. This sector and role specific education is intended to impact the student's immediate post MBA career.
List of domain specialisations*
Digital Marketing
Marketing Analytics and Research
Media and Entertainment
Banking
Equity Research and Portfolio Management
Development Management
Consulting
IT Analytics
Operations and Supply Chain Management
Human Resource Management
Service Management
Innovation and Entrepreneurship
*new domain specialisations may be added based on an assessment of demand for such courses
Entrepreneurial Orientation
With the objective of developing an entrepreneurial mind-set and holistic business view, specialised core courses in Entrepreneurship are offered in the first year. After completing the specialised courses, as well as eight weeks of corporate training during SIP, students join a start-up on a mandatory six week intensive Entrepreneurial Immersion Programme. Those desirous of becoming entrepreneurs take specialised elective courses in the second year.
Sustainability and Social Responsibility (SSR)
As a socially responsible institution, IMT Ghaziabad offers its students an action-based mandatory three-credit course on Sustainability and Social Responsibility, aimed at learning by doing, while simultaneously serving the needs of society. It requires the students to work with the community through on-ground projects. The idea is to understand how people who are different from us live their lives, to appreciate contribution as a value and to know how each of the decisions we take in business impacts society.
Professional Development Cell (PDC)
The goal of the PDC is to help the students in three main areas: academic goals, career exploration and personal development. This begins upon the commencement of the programme and continues into the programme tenure as well as the career of the student. A major PD activity conducted at the time of orientation for incoming students is a Personal Growth Lab (PGL) which aims at identifying the strengths and weaknesses of each student through well-established instruments of psychological assessment and self-assessment sessions. This is followed by sessions designed to develop competencies and soft skills such as networking and communication (Developing Brand You), and culminates in individualised career counselling and interview preparation to assist the student in resume development, internship search, career planning and placements.
Organisation Based Projects (OBP)
The purpose of this course is to make the students learn the art of getting things done by engaging in institution building activities at IMT Ghaziabad. It aims at inculcating professionalism in students and addressing the challenges of collaboration, conflict resolution, and effective execution. Its focus is on self-development through working on organisation based projects and reflection on the learning acquired in the process.
Eligibility
A three years bachelor's degree or equivalent in any discipline. Final year students can also apply.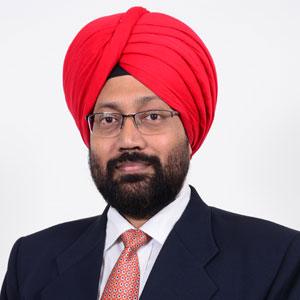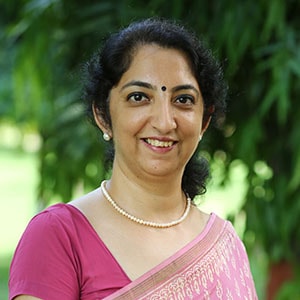 PGDM
ultima modifica:
2016-08-04T07:27:46+00:00
da