Program Overview
Executive Education has become a significant factor in shaping today's managers and leaders of the business world. The ExEd team of IMT Ghaziabad, the Top Ranked private B-School has been curating some of the finest programs to train these experienced executives to stay relevant in the industry. The Executive Program in Business Management similarly focuses on instilling contemporary business management skills through its 11-month curriculum. With online direct to device learning ensures that the participant is well acquainted with the contemporary management topics such as Strategic Management, Quantitative Techniques in Business Decision, Marketing Management, etc. The program leverages the flexible D2D (Direct to Device) mode for the convenience of the working professionals.
IMT Associate Alumni Status
Case study Based Learning
Leadership Focused Curriculum
Pedagogy based on Simulations and Experiential Learning
Target Participants
Experienced executives preparing for leadership roles.
Working professionals looking to up-skill with the contemporary business management modules.
Comprehensive Strategic Thinking
Job Prospects
Leadership and higher managerial roles in Business Development, sales, marketing, finance, and general management fields.
Program Curriculum (11 Modules)
The course content is specifically curated for experienced executives by the expert faculty members at IMT Ghaziabad
Modules will be conducted online at the 2 way interactive virtual classrooms via D2D mode
Modules
Managing Individual and Group Dynamics
Marketing Management
Quantitative Techniques in Business Decision
Financial Accounting
Consumer Insights (including digital marketing)
Business Economics
Business Innovations & Emerging technology
Corporate Finance
Value Chain Management
Strategic Management
Cross functional Simulations
Learn from the India's leading faculty
Dr. Sita Mishra
Program Director
Professor
Marketing Management
IMT Ghaziabad
Dr. Amrita Kamalini Bhattacharyya
Program Director
Assistant Professor
Marketing Management
IMT Ghaziabad
Dr. Reema Khurana
Professor
IT & Analytics
IMT Ghaziabad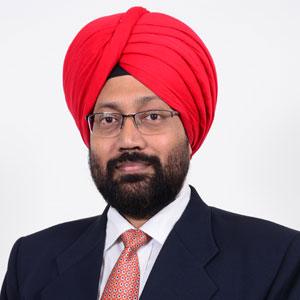 Dr. Harvinder Singh
Professor
Marketing Management
IMT Ghaziabad
Dr. Bindu Gupta
Professor
Dr. Mrinalini Shah
Professor
Operations Management
IMT Ghaziabad
Dr. Barnali Chaklader
Professor
Dr. Ashish Verma
Associate Professor
Prof. Shalini Rahul Tiwari
Associate Professor
Strategy, Innovation & Entrepreneurship
IMT Ghaziabad
Dr. Ratri Parida
Associate Professor
Operations Management
IMT Ghaziabad
Dr. Nivisha Singh
Assistant Professor
Strategy, Innovation & Entrepreneurship
IMT Ghaziabad
Dr. Subhojit Sengupta
Assistant Professor
Marketing Management
IMT Ghaziabad
Program Name: Executive Program in Business Management
Duration: 11 Months
Program Fee:
| | |
| --- | --- |
| Program Fee* | INR 1,20,000/- |
| Application Fee | INR 1,000/- |
Note*:
Fees mentioned above are exclusive of GST
Eligibility:
10+2+3 Years Graduation/Diploma + 2 Years of work Experience
The admissions process is completely online and divided into 3 steps:
  Step 1: Apply for the program on Jaro Education's website. The online application form will record information related to your educational qualifications and professional experience.
  Step 2: Post submission, application will be screened by admissions team of Jaro Education and IMT-Ghaziabad. Candidate's selection will be purely based on profile and background evaluation.
  Step 3: The shortlisted candidates will receive a provisional admission offer. The final admission offer will be granted upon payment of the full program fee and successful submission of all the required documents.
About IMT Ghaziabad
Established in 1980, Institute of Management Technology Ghaziabad (IMTG) is India's premier management school and the 4th business school in the country accredited by the coveted AACSB. Strategically located in Delhi-NCR region, IMTG has distinct focus on grooming leadership through Innovation, Execution and Social Responsibility.
IMT Ghaziabad is the proud alma mater of more than 300 C–suite executives which include renowned personalities like Sachin Pilot, Prasoon Joshi, Nimmagadda Prasad, to name a few. With special focus on Sales and Marketing, Finance and HR, thousands of professionals serving in leadership positions in the best-known organisations in India and around the world, are a part of the IMTG network.
About Jaro Education
Jaro Education is a leading EdTech company and a pioneer in the executive education space. A bridge that helps the universities and institutes to develop online and technology-based programmes all the while catering to the needs of working professionals who can benefit from these; Jaro Education offers varied choices in management and technology programs from reputed universities and institutes, nationally and internationally.
Executive Program in Business Management
ultima modifica:
2020-06-16T09:59:12+05:30
da